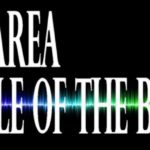 Area Bands…The Battle of the Bands is back for 2022!
Heartland Communications Radio Stations, WBSZ, WJJH, WNXR and WATW are currently looking for area bands to join the competition and potentially win a cash prize.
For year three of the competition, area bands will compete online on our websites and your band and music will be featured on our Radio Stations during the time you are competing.  Great exposure for your band and a chance to have your music reach thousands of listeners.
To register, Click the Battle of the bands link on the menu and good luck!