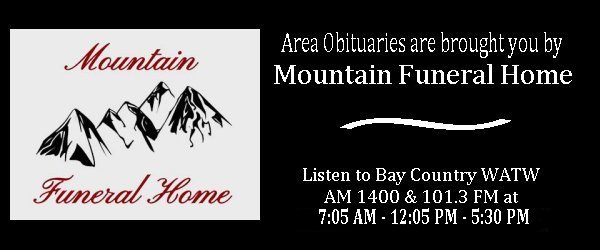 ---
Patrick G. Pospychalla, age 91 of Ashland, WI passed away Thursday, Oct 7, 2021 at Northern Lights Health Care Center in Washburn, WI. Pat was born Dec 5, 1929 in Wausau, WI the son of Andrew F. and Mariam (Dabbert) Pospychalla.
He was a U.S. Army Korean War veteran. On Sept 18, 1954 he was united in marriage to Judith M. Salawater in Wausau, WI. Pat and Judy Marie owned and operated Pat's Body Shop and Wrecker Service in Wausau before moving to Ashland and operating Pat's Body Shop and Wrecker Service.
Survivors include his children, Carol (George) Rydberg of Ashland, Kathy (James) Cargill, Michael (Rita) and Mark (Carol) all of Ashland; Grandchildren, Janelle (Jeramine) Hayes, Brock Rydberg, Scott Carpenter, Leigh Ann (James O'Neal) Carpenter, Wendy (Dale) Corbine, Sarah (Jeremy Katon) Pospychalla, Michael, Jr. (Kim) Pospychalla, Kelly (Tim) Zwetow, Kara Jensen and Tyler (Laura) Jensen; several great-grandchildren and his sister, Helen Dyson of Monument, CO.
He was preceded in death by his parents, wife, Judy on Feb 23, 2019, brother, Kenneth and sister, Diana.
A Memorial Service for Pat will take place Monday, Oct 18, 2021 at 11:00 a.m. at the Mountain Funeral Home in Ashland with Father Jerome D'Souza officiating.
A gathering of family and friends will begin at 10:00 a.m. on Monday at the funeral home in Ashland and continue until the hour of service.
Interment will take place in Saint Agnes Cemetery, Ashland with Military Honors under the auspices of the United Chequamegon Area Veterans.
Memorials are preferred to the VFW Post 690 of Ashland.
Online condolences for Pat's family may be left at MountainFuneralHomes.com
---