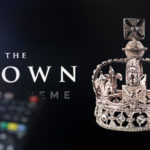 Netflix's hit drama The Crown, which follows the life of England's Queen Elizabeth II and the royal family, has set a premiere date of November 9th for Season 5.
Season 5 will see Imelda Staunton playing Queen Elizabeth, taking over the role from Olivia Colman, who played the monarch in middle age. Also starring is Jonathan Pryce as Prince Philip and Lesley Manville as Princess Margaret, with Dominic West as Prince Charles, Elizabeth Debicki as Princess Diana and Olivia Williams as Camilla Parker Bowles, and Jonny Lee Miller as Prime Minister John Major.
The new season will follow the royal family into the 90s, including the highly publicized divorce of Prince Charles and Princess Diana. Dominic West's real life son, Senan West, will play a young Prince William. The series is expected to take viewers into the 21st century in Season 6, with the recent announcement that Rufus Kampa and Ed McVey have been cast to play Prince William next season, and Meg Bellamy will join the cast as his future wife Kate Middleton.
Following the recent death of Britain's Queen Elizabeth II, Peter Morgan, creator and writer of The Crown, shared that the series paused production on Season 6 out of respect as Britain entered a period of mourning over the death of the monarch. Any pauses or pivots made in production now are not expected to impact the upcoming season.
'The Crown' Gets November Premiere Date After Sensitive Behind-The-Scenes Discussions Following Death Of Queen
Editorial credit: ArtMediaWorx / Shutterstock.com