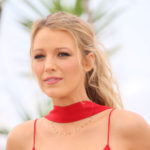 Blake Lively and Justin Baldoni will star in the film version of Colleen Hoover's popular novel, 'It Ends with Us.' Baldoni will also serve as director of the film. The novel center around Lily, a recent college graduate now living in Boston. Lily is dating Ryle, an emotionally distant neurosurgeon; but when her first love Atlas shows up, she and Ryle must come to terms with their relationship and his presence.
Due to her exposure on TikTok, Hoover is now the top-selling author in the country, selling over 20 million books. 'It Ends With Us' was 2022's top-selling book; it has been published in 43 languages and was on the New York Times bestseller list for more than 90 weeks.
Hoover herself shared the casting news on Instagram, posting a short video clip with the caption: "CAST ANNOUNCEMENT for #ItEndsWithUsMovie!

So grateful to all of you for the support. AND TO YOU, MOM

"
Editorial credit: Denis Makarenko / Shutterstock.co